AFC Fylde is delighted to announce that the North Stand will open to supporters of all ages for this weekend's fixture against Leamington FC and our upcoming play-off campaign.
Previously, the age limit to enter the North Stand had been capped at 12 years old and above, but after listening to fan's requests, the club has relaxed the rule to ensure as many fans as possible can enjoy the North Stand facilities in what is a huge period in the season.
Tickets
Now is the time to back the Coasters and be the 12th man going into the play-off campaign, so book your place inside Mill Farm and the North Stand now for Saturday's game against Leamington FC by purchasing online here, in person at the Club Shop or by calling 01772 682593.
2022 seating – £35
Adult (Seating) – £18
AFC Fylde Young Gunz (West Stand) (16-21) – £8
Junior (U16 Seating) – £10
North Stand (All ages) – £12
Adult (Standing East Stand) – £12
Junior (U16 Standing East Stand) – £6
The North Stand – The Home End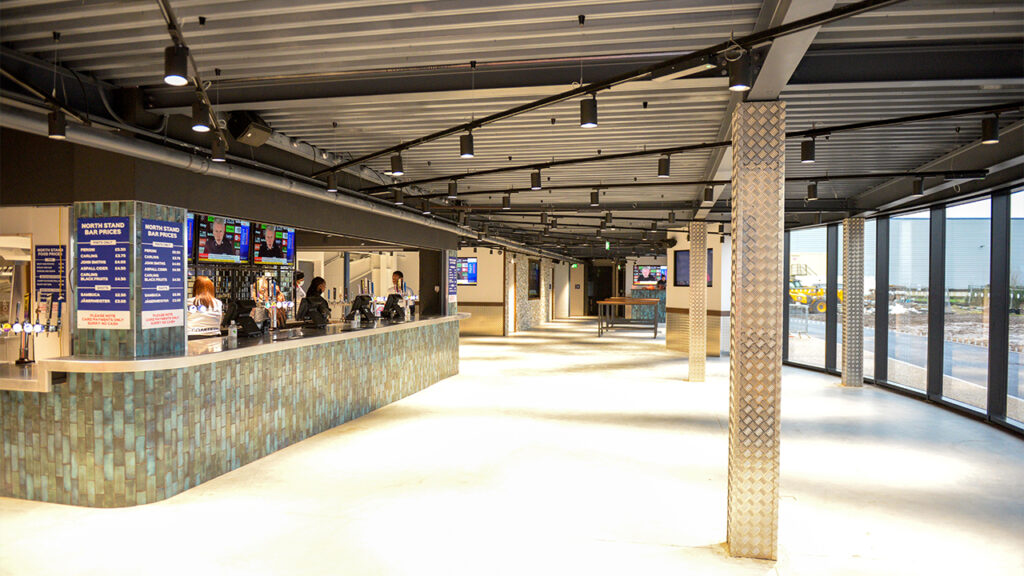 The stand offers an experience like no other, with entry from 12pm for Season Ticket Holders, a live DJ to enhance the matchday atmosphere and Carling starting from £2 a pint. 
All matchday ticket holders can experience the new stand for the rest of the season by simply entering at turnstiles 7,8,9&10 from 1pm on Saturday. From 2pm, Carling will increase to £3 a pint. The price will rise to £3.75 at 3pm. A wide selection of food is also available.