The Coasters are back at Mill Farm today, as promotion rivals Wrexham visit in a massive game.
Want to find out more about today's fixture? Get the full briefing now in our match preview.
Programme
Today's match programme features a fan favourite, Dan Bradley, who returned to the Coasters this week.
Dan reminisces about his time with the Coasters before, as well as why he's excited to be back – and linking up with a certain no.9 again.
The programme is available from around the ground today for just £3, and has a whole host of our regular features.
Around The Ground
As ever, there'll be lots going on around the ground, including the 50/50 draw, where you can win lots of great prizes and our popular golden goal competition – both £1 each to enter.
Wolves v Leicester City will be the early game at 12.30pm, which you can catch in Bradleys and Springfields.
There's football to be watched after our game too, as Arsenal welcome Chelsea at 5.30pm.
Springfields
We expect that Bradleys Sports Bar is going to be full from very early on in the day, and whilst we will, of course, be fully staffed, it will be no doubt be a busy bar.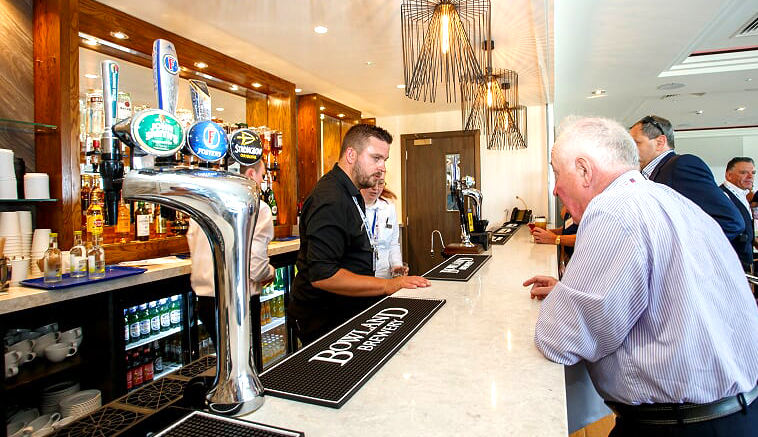 As an alternative, Springfields Bar, based at the Fylde Sports and Education Centre (FSEC) just 100 yards down the road from Mill Farm, will be open from 8am serving breakfast, before the full bar opens at 11am ready to welcome football fans.
Tickets
Tickets can be bought from the club shop, and must be purchased before heading to the turnstiles.
Coverage
Coasters fans can follow the action on the radio, with a scheduled broadcast from BBC Lancashire and Fylde Coast Radio, as well as our usual coverage on Twitter.