WITH Stockport County recording an impressive 3-0 win at Maidstone last night (26th February), the Coasters' semi-final opponents were confirmed.
Recent history suggests it could well be a close encounter, as three of the six meetings between the clubs have ended as nil-nil draws.
Coasters Manager Dave Challinor has seen the draw as a positive one though, not least down to the exhaustive schedule on the road this March.
"I suppose the outcome of last night wasn't of massive importance in the fact that it's a two-legged game, and will be tough either way."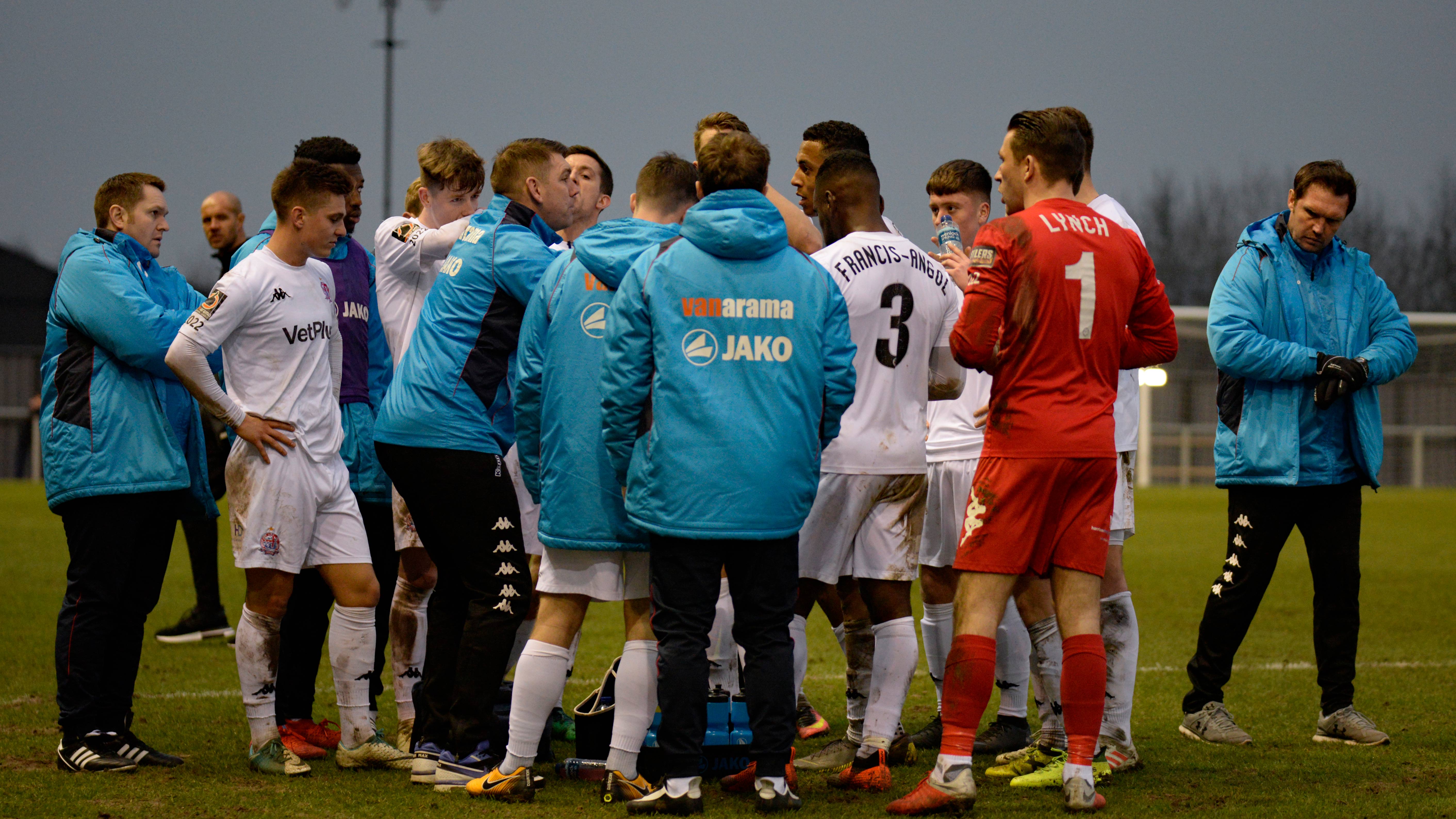 "The big positive is that, if it would have been Maidstone, it would have been a big ask in terms of travel, as we would have had Maidstone, Orient and Aldershot away all within a week."
"So this means it's more of a local game for us, and we can be a bit more flexible with the two league games we've got to rearrange, which is the big positive about it."
Challinor signed for Stockport County for £120,000 back in January 2002, where he made 81 appearances for the club in the Football League.
"They're one of my former clubs, so we know support wise it will be great atmosphere both home and away."
"But all the teams that are left in the competition, including Telford to an extent, would be absolutely saying that promotion is a bigger pull at the moment than what the Trophy is."
"Ourselves and Orient are in the top part of the league, and Stockport have Spennymoor which can put them joint top on Saturday."
"It can be a balancing act, but you take every game on its own merit. You only have to look at Stockport accepted that, prior to last night, the game with Spennymoor was more important, and made changes."
"We'll have a similar scenario for the second leg of the semi-final, where we play them on the Saturday, but know that we head to Leyton Orient on the Tuesday, so could have some big decisions to make."
Ticketing details for the first leg of the semi-final on March 16th will be released tomorrow, with Mill Farm set to welcome a capacity crowd for the fixture.