Fancy an afternoon away from the terraces? Take advantage of our luxurious Hospitality options for the visit of Eastleigh FC. 
Hospitality at Mill Farm is not to be missed, with various options available to help you enjoy an afternoon with the Coasters in complete style.
You can relax in and take advantage of various outlets, including Churchill's, your own Private Box and the return of Milano's and its much-loved à la carte menu.
From a three-course meal, your own matchday host and a pre-match talk from the manager to our à la carte menu and full-time cheeseboard in Milano's – there's plenty to indulge yourself in with Hospitality at Mill Farm.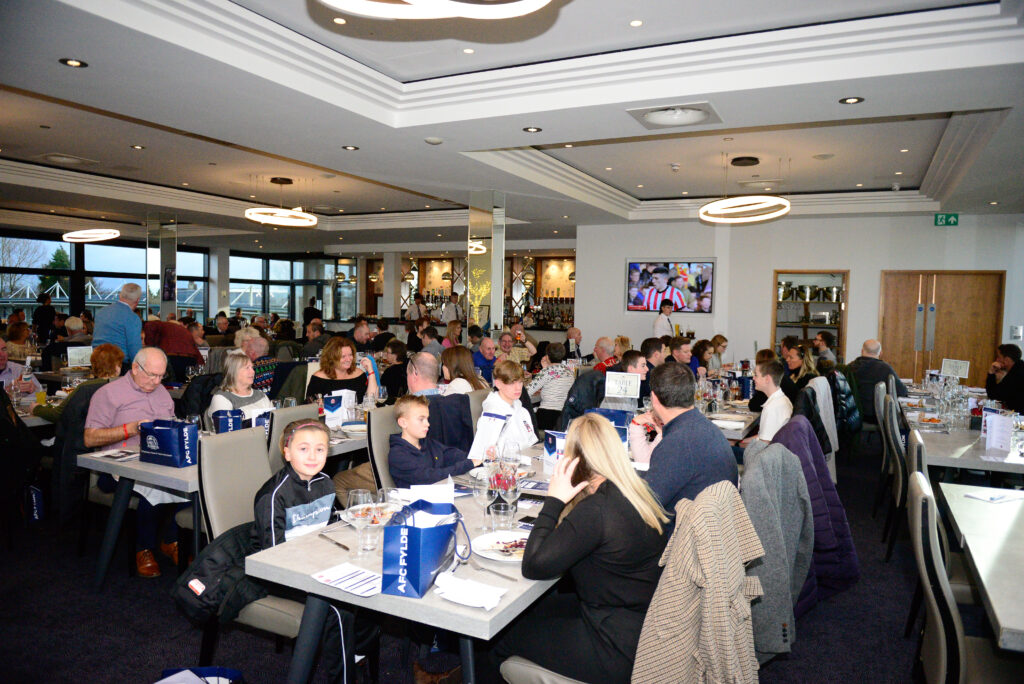 To twist your arm just a little bit more, take a look for yourself at what Hospitality at Mill Farm has to offer because It's More Than Just 90 Minutes.
*Please note that prices may vary depending on the number of attendees. Season Ticket Holders are eligible for a £15 discount.
View our Hospitality offerings – 2023/24 Hospitality Brochure – Click Here
To book your place in Churchill's, Sky Box or Milano's or purchase a Hospitality Season Ticket, contact our Commercial Manager Darren Court on 01772 598855 or via email at darren.court@afcfylde.co.uk