Your Tuesday night under the lights watching the Coasters could be made even better by booking Hospitality for the visit of Boreham Wood on Tuesday, 26 September 2023 (7:45pm). 
Hospitality at Mill Farm is not to be missed, with various options available to help you enjoy your evening with the Coasters in complete style, with Season Ticket Holders receiving a £15 discount when upgrading.
You can relax in and take advantage of various outlets, including Churchill's, your own Private Box and the return of Milano's and its much-loved à la carte menu.
From a three-course meal, your own matchday host and a pre-match talk from the manager to our à la carte menu and full-time cheeseboard in Milano's – there's plenty to indulge yourself in with Hospitality at Mill Farm.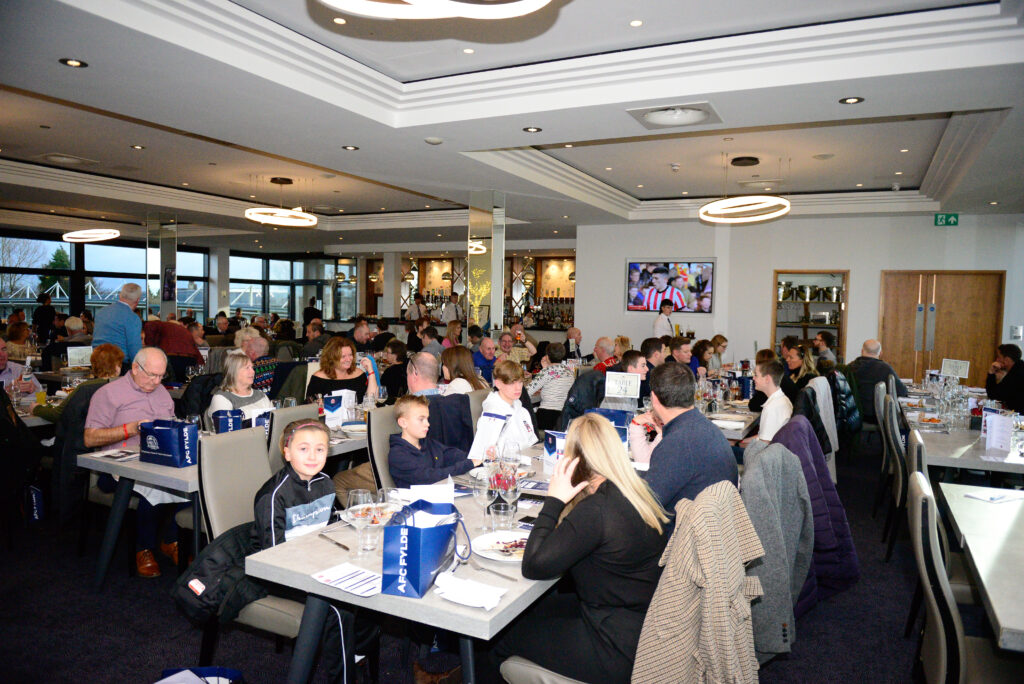 To twist your arm just a little bit more, take a look for yourself at what Hospitality at Mill Farm has to offer because It's More Than Just 90 Minutes.
*Please note that prices may vary depending on the number of attendees. Season Ticket Holders are eligible for a £15 discount.
View our Hospitality offerings – 2023/24 Hospitality Brochure – Click Here
To book your place in Churchill's, Sky Box or Milano's or purchase a Hospitality Season Ticket, contact our Commercial Manager Darren Court on 01772 598855 or via email at darren.court@afcfylde.co.uk